Christi is our Inspirista of the month!
Christi's been with us since the beginning, and has the delight of calling Inspiration Ministries her home. Whenever given the chance, Christi will tell you all about her beloved Bears team – the players stats, exciting plays, drama from previous games, etc. The Bears are her TEAM!
She also LOVES Mariah Carey, and has been to FOUR of her concerts. She's hoping to go and see her in concert later this year to rope in her fifth time seeing her. So cool!
Christi is an awesome addition to our team here at the coffee shop. She is friendly, and so thoughtful in her conversations. She's an awesome barista, and an even better friend. Thank you, Christi, for being here and working with us! We are so grateful for you.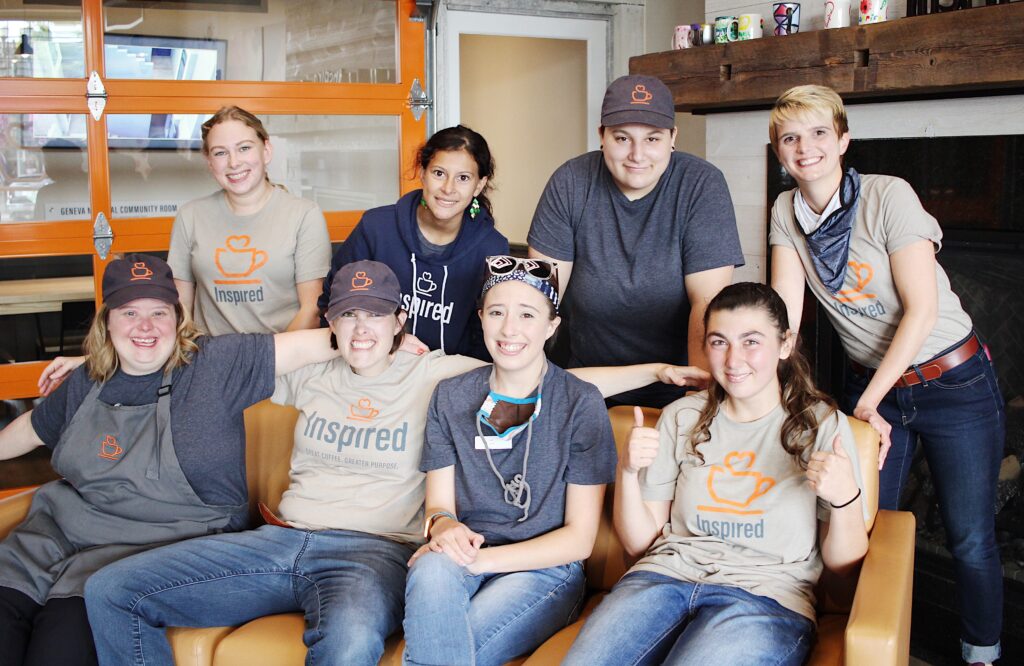 Here are a few fun facts about Christi:
What excites you most about working at Inspired?
Meeting new people and working at the coffee shop.

What Inspires you?

Being there for people.

Who Inspires you?

My sister, Jess, and my parents.
What is your favorite Inspired drink?
Blood Orange Refresher.
What do you like most about working here?
Making drinks and getting to know people.