Get to know Lexi, our Featured Inspirista for the month of November!
LEXI is our Inspirista of the month, and we are thrilled to celebrate her all month long. Lexi's down-to-earth and spunky personality make her an amazing friend and an absolute blast to work with! Congratulations, Lexi, we are so grateful to be able to work alongside you and to have you in our coffee shop!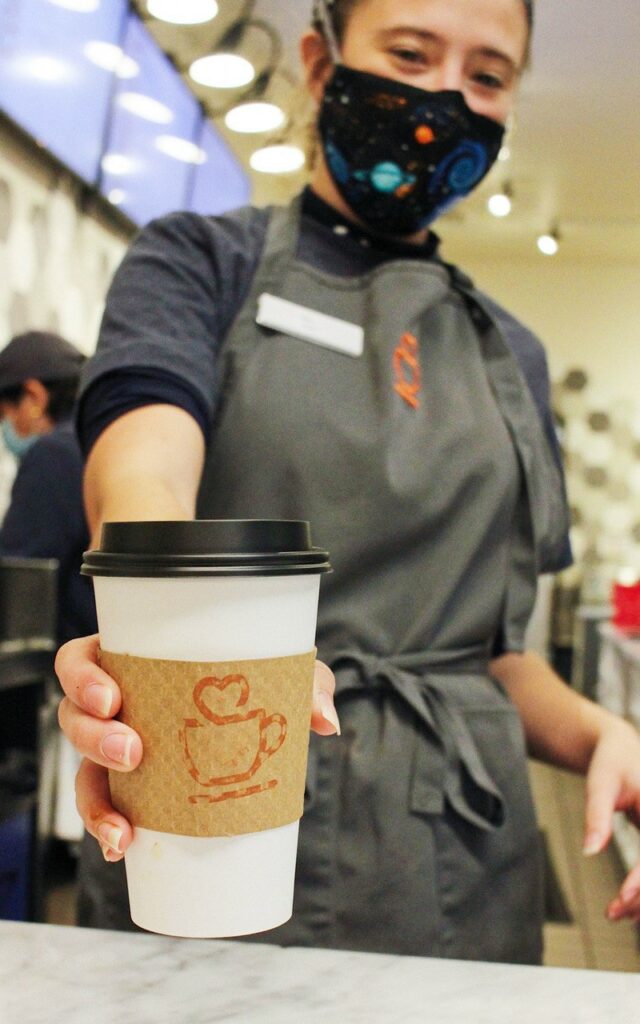 We recently took Lexi aside and asked her a few fun questions – we love to learn more about our fabulous and unique trainees; there is so much to learn from each of them!
What excites you most about working at inspired?
The people, the team, and the cafe – it always smells AMAZING (hello, yummy coffee!)
What inspires you?
Music and dancing!
Who inspires you?
My nephews, my grandparents, and my aunt
What is your favorite Inspired beverage?
White Chocolate Lavender Cream Frappe (Wow, I think we're going to have to make that a regular on the menu!)
What do you like most about working at inspired?
That we work as a team and always support each other!
Next time you're in for a coffee and you see Lexi, say "hi" and feel free to congratulate her on her work. She's an inspiration!