Laura is our Inspirista of the month! She is one of our fabulous barista's here at the coffee shop. This girl adds pizzaz with her fun sense of style. Laura loves to stand out with her nail polish, make-up and with her outfit choices. She always brightens the coffee shop with her cool and spunky style. We love it!
Laura is also such a sweet conversation when you reach out. She loves to chat with you while making your coffee drink of choice. While she may seem quiet at first, after a few seconds of connection and questions she brightens up and is super fun to talk to! Her smile is worth a million. Laura is a hard worker and is a wonderful addition to our coffee shop!
What excites you most about working at Inspired?
Meeting new people.
What Inspires you?
Getting to know my coworkers.
Who Inspires you?
Jess, Jenna, my Mom. 
What is your favorite Inspired beverage?
Strawberry Acai.
What do you like most about working here?
Talking with, and getting to know, new people.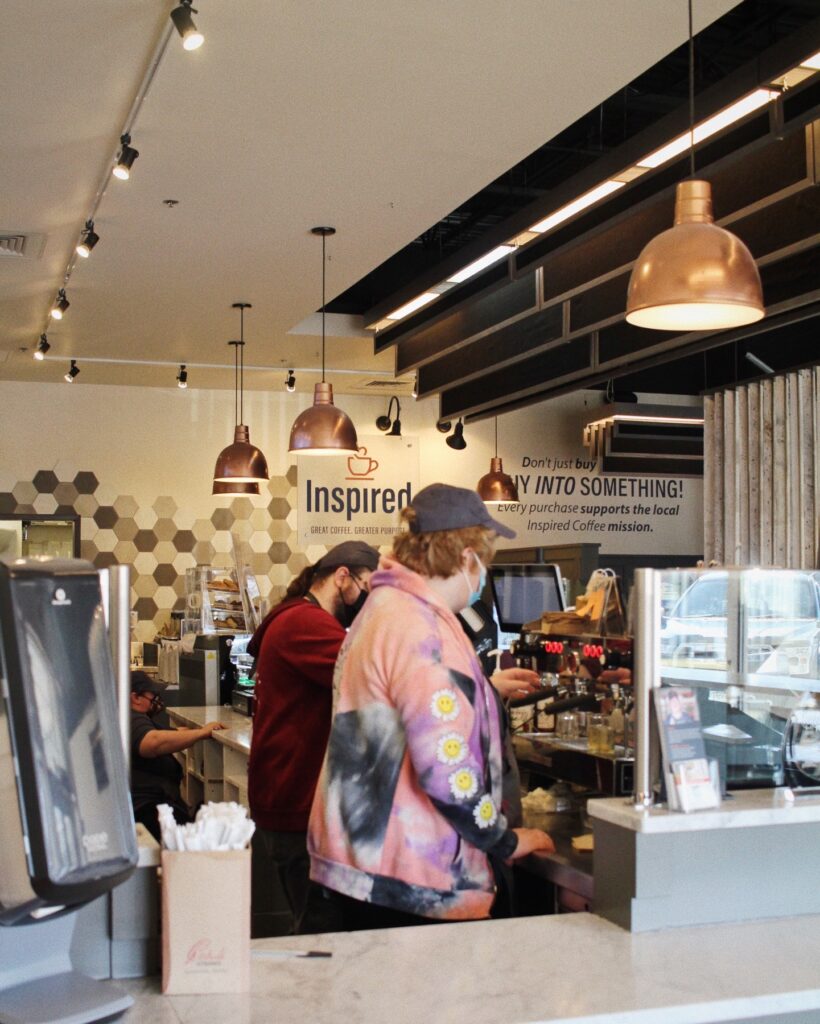 Laura, you are one of a kind – keep shining and brightening the spaces around YOU. We love that you're apart of our coffee shop!