My oh my, what a bright spot she is at Inspired. Sophie is super friendly and outgoing. She is also incredible with the trainees.
Here are a couple things about Sophie that make her unique and amazing:
Sophie has 12 SHEEP DOGS. They are competition dogs for sheep herding, and those competitions includes some traveling around the US. She trains them all, and they've won ribbons. The dogs are by nature hyper, but the sheep calm them down. 
Sophie was born in the UK and lived there for 13 years! Her family has been in the dog industry for a LONG time, even back in the UK, and they came to the US to teach people about training sheep dogs. Also a big part of their moving here was for Sophie and giving her disabilities the attention she needs! So inspiring.
Sophie surprisingly doesn't have much of an accent, but every once in a while when she says a word you'll catch her UK history. We are SO grateful to have Sophie apart of our Inspired team – she definitely brings a lot of life around here.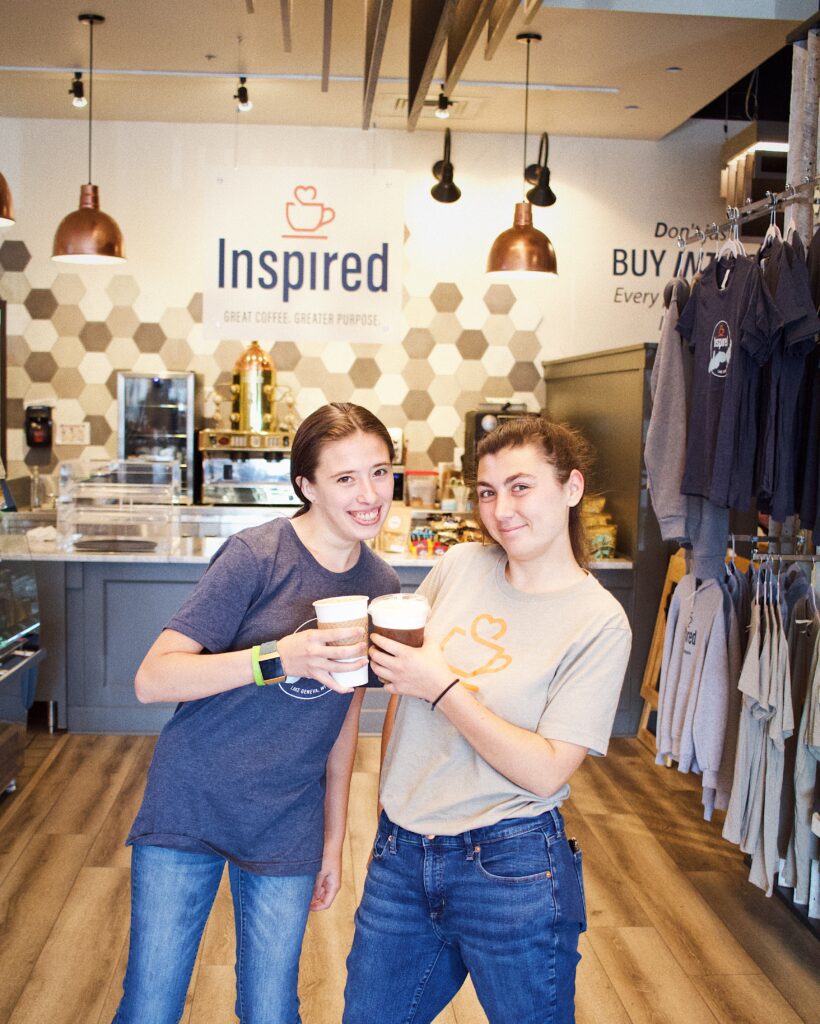 MORE about Sophie:
What excites you about working at Inspired coffee?
Feeling very welcomed every time I come in. I love helping fellow coworkers and I love being a part of a team.
What Inspires you?
Overcoming my fears and having support to do so.
Who Inspires you?
My Parents and my coworkers. My training coordinators and manager.
What is your favorite Inspired beverage?
White Chocolate Raspberry Cream Frappe
What do you like most about working here?
Having fun! I love being a part of what we are doing here and supporting my coworkers.