Our Inspirista of the month is… (drumroll, please)… KEILA!!!
Friends, this is one of the sweetest people you will ever meet! She has such a kind, gentle spirit,
and a wonderful smile to go along with that. Keila loves to run the cashier and greet people as
they come in. She loves talking with customers and sharing with them some of her favorite
things, which include:
● All types of dancing! Jazz, hip hop, and ballet (she has been dancing since she was 6)
● Making TikTok videos
● Her two brothers and her sister
● Her puppy, Blu
● Early morning yoga
● Pop music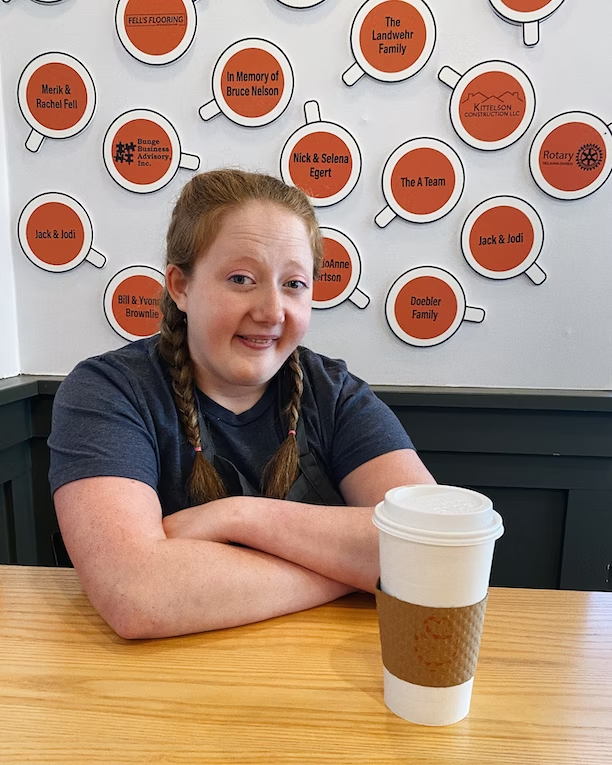 More about Keila…
Who inspires you?
My co-worker, Sophie, who brings so much energy in the morning! (Shout out to Sophie!) Also,
the customers who come in and share their kindness and joy with me.
How do you want to inspire others?
By spreading the word about Inspired Coffee so that more people can come experience how
great this place is.
What do you love about working at Inspired Coffee?
Interacting with customers. Also, becoming more confident with customers and learning the
cash register system.
What is your favorite drink?
Caramel Cream Frappe with extra caramel!
We love Keila and all she brings to Inspired Coffee. We love watching her grow and interact
with our customers. Be sure to meet Keila if you haven't yet, her smile will brighten
anyone's day