Dakota is our INSPIRISTA of the month! Dakota is a wonderful addition to our local coffee shop, and is a bright spot to our team and all who visit.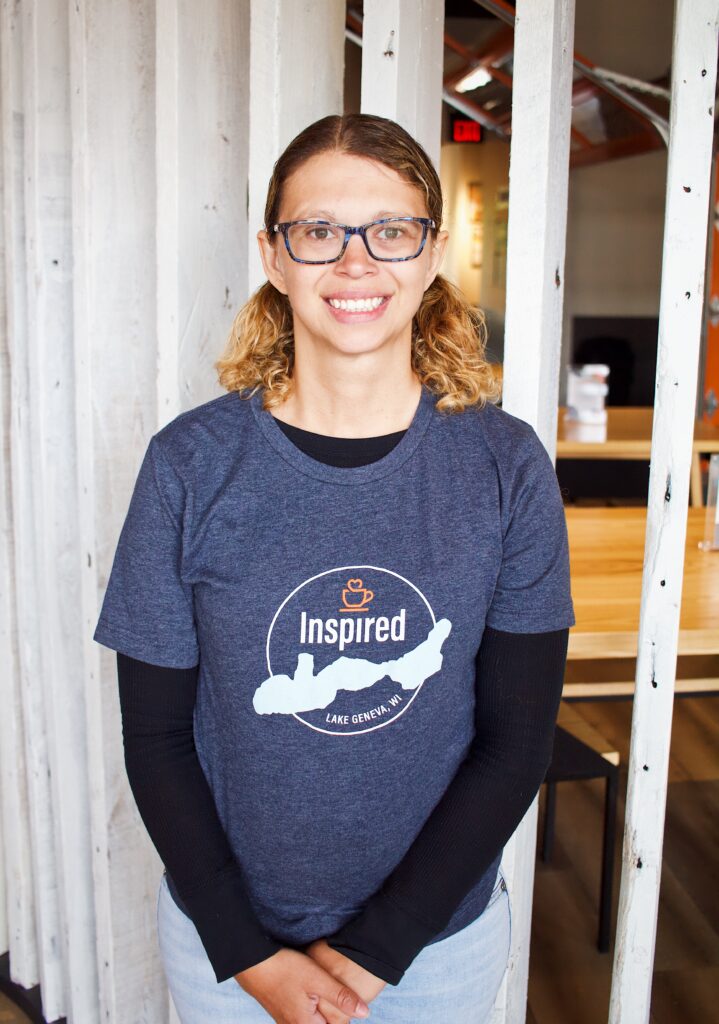 Dakota is a thoughtful and sweet person to have around the shop and is always up for a friendly chat. She loves to take coffee orders and greeting people as they come in to grab a drink. We are so grateful to have you as part of our Inspired team, Dakota! Keep shining bright.
MORE ABOUT DAKOTA:
What excites you about working at Inspired Coffee?
Learning how to make coffee, making friends and greeting customers.
What Inspires you?
Coming here!
Who Inspires you?
Jess, my family and Ms. Geilfuss!
What is your Favorite Inspired Beverage?
Caramel Cream Frappe With Whipped Cream and Caramel Drizzle
What do you like most about working here?
Talking to customers and coworkers. Being a Cashier.